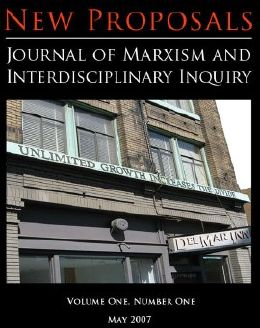 Anthropologist Charles Menzies is the editor of a new open access journal called New Proposals: Journal of Marxism and Interdisciplinary Inquiry:
New Proposals is a journal of Marxism and interdisciplinary Inquiry that is dedicated to the radical transformation of the contemporary world order. We see our role as providing a platform for research, commentary, and debate of the highest scholarly quality that contributes to the struggle to create a more just and humane world, in which the systematic and continuous exploitation, oppression, and fratricidal struggles that characterize the contemporary sociopolitical order no longer exist.
The first issue was launched in May and focuses on marxist anthropology.
The journal has (of course) its own blog.