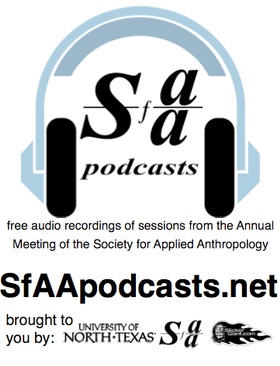 Their first set of conference podcasts in 2007 was a huge success. Now, Jen Cardew and her team published a large number of new recordings from the 2009 conference of the Society of Applied Anthropology.
It seems to have a been an interesting conference. There are podcasts about the following topics:
The Engaged University: What Does it Mean for Applied Anthropology?

Different Fields, Common Challenge: Lessons For and From Military Anthropology
Study of HIV and STIs in the Western Hemisphere, Part I
Studies Of HIV and STIs In The Western Hemisphere, Part II
Professional and Academic Collaboration: Strengthening the Preparation of New Professional Anthropologists