Anthropologist: "Decriminalize prostitution! It's part of our culture"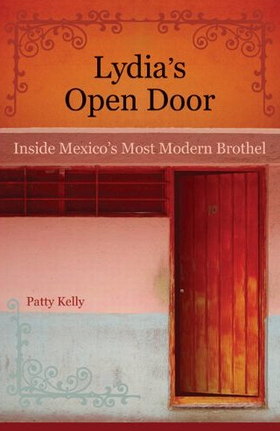 After her fieldwork in a brothel in Mexico, anthropologist Patty Kelly is convinced: Legalizing and regulating prostitution has its problems. But criminalization is worse. It's time to decriminalize prostitution, she writes in The Los Angeles Times.
One reason: Prostitution is not terribly uncommon. It's a part of "our" culture, and it's not going away any time soon, she explains. I'm not sure if she means "American culture" or "human culture". Her statistics are related to America: More than one in every 10 American adult males have paid for sex at some point in their lives. In 2005, about 84,000 people were arrested across the USA for prostitution-related offenses.
But it was during her one year fieldwork in a legal, state-regulated brothel in Mexico where she learned why legalizing is the way the way to go. She spent days and nights in close contact with the women who sold sexual services, with their clients and with government bureaucrats who ran the brothel. In Mexico, commercial sex is common, visible and, in one-third of the states, legal.
Saying that all sex workers are victims and all clients are demons is the easy way out, she writes:
Here's what I learned: Most of the workers made some rational choice to be there, sometimes after a divorce, a bad breakup or an economic crisis, acute or chronic. Of the 140 women who worked at the Galactic Zone, as the brothel was called, only five had a pimp (and in each of those cases, they insisted the man was their boyfriend).

The women made their own hours, set their own rates and decided for themselves what sex acts they would perform. Some were happy with the job. (As Gabriela once told me: "You should have seen me before I started working here. I was so depressed.") Others would've preferred to be doing other work, though the employment available to these women in Mexico (servants, factory workers) pays far less for longer hours.

At the Galactic Zone, good-looking clients were appreciated and sometimes resulted in boyfriends; the cheap, miserly and miserable ones were avoided, if possible.

To be sure, the brothel had its dangers: Sexually transmitted diseases and violence were occasionally a part of the picture. But overall, it was safer than the streets, due in part to police protection and condom distribution by government authorities.
Sweden's 1998 criminalization of commercial sex has according to Kelly not protected the women at all. Prostitution continued, prices for sexual services dropped, clients were fewer but more often violent.
Kelly prefers New Zealand's 2003 Prostitution Reform Act. The act, she writes, not only decriminalizes the practice but seeks to "safeguard the human rights of sex workers and protects them from exploitation, promotes the welfare and occupational health and safety of sex workers, is conducive to public health, [and] prohibits the use in prostitution of persons under 18 years of age."
>> read the whole article in The Los Angeles Times
Patty Kelly is also the author of the book Lydia's Open Door: Inside Mexico's Most Modern Brothel
SEE ALSO:
An anthropologist on sex, love, AIDS and prostitution in a university campus in South Africa