Cecil Helman has passed away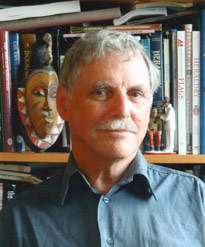 Shortly after I wrote about Olivia Harris' death I was informed about the death of medical anthropologist Cecil Helman.
Helman was both anthropologist, doctor and poet. He combined both clinical and anthropological perspectives on a variety of issues in health, illness, and medical care. He was also interested in the role of narrative and creative writing in health and illness.
His textbook in medical anthropology, Culture, Health and Illness has been used in more than 40 different countries. Two years ago he won the Medical Journalists Association Book Award for his chronicle of life as a familiy practitioner, Suburban Shaman: a journey through medicine.
>> Tribute to Dr Cecil Helman (Medical Humanities, 17.6.09)
>> RIP Cecil Helman (Book South Africa, 18.6.09)
>> Obituary for Dr. Cecil Helman (University College London, 22.6.09)
See also reviews of some of his books like Irregular Numbers of Beasts and Birds, Medical Anthropology and Suburban Shaman: a journey through medicine