Selv-archiving repositories: Is ResearchGate the solution?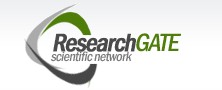 Today, ResearchGATE has launched a new Self-Archiving Repository. "This will make full-text articles available to the public, for free - the first application of its kind worldwide", ResearchGate claims in their press release:
Currently, there is no way for researchers to access millions of publications in their full version online. ResearchGATE is now changing this by enabling users to upload their published research directly to their profile pages (a system called the "green route" to Open Access).
ResearchGATE is not only a place to publish, but also a place to interact with other researchers. There are lots of features, looks interesting. The service is free and of course one is starting to wonder what the business modell is as it is not backed by universities or institutions: Will ResearchGATE end up like the anthropology repository Manao that after less two years in business went offline?
I asked Claudia Saalbach from ReseachGATE, and she confirmed that they "do not plan to charge the user for our service". But they "hope to get first revenue from our scientific job board, which was launched a week ago."
ResearchGATE was launched in May last year and has already 140 000 members, among them several hundred anthropologists. I looked at some profiles, but it seems that you have to be a member to see all the details - a bit like facebook and less open than the profiles in the Open Anthropology CorporationCooperative.
ResearchGate is not the first of its kind, see the posts at the Open Access Anthropology blog EduPunk Repositories and In Search of Anthropology-Friendly Subject Repositories.
Owen Wiltshire has followed the recent developments closely. In his most recent post, he offers his help to reopen Manao under a new name ("The Open Anthropology Self Archiving Repository"). Multiple universities should be invited to participate:
Libraries could contribute, and benefit from the openness, by contributing a little time to help catalog entries and ensure copyright issues are dealt with properly. This is important because almost every university is currently developing its own institutional self-archiving repository, and due to this a lot of work is being redone over and over. Institutional repositories are also important, but they also tend to suck for the very same reasons Mana'o did – they can never get enough manpower.
Open Access News is reporting regularily about repositories, some of the recent news are On sustainable funding for repositories, Report on libraries and repositories and A new model for OA repositories
SEE ALSO:
Already lots of publications in the open access anthropology repository Mana'o
essays.se: Open access to Swedish university papers
ScientificCommons.org - The Open Access Search Engine