While George Monbiot is right when he is attacking the academic publishing industry, it is important not to forget the positive developments.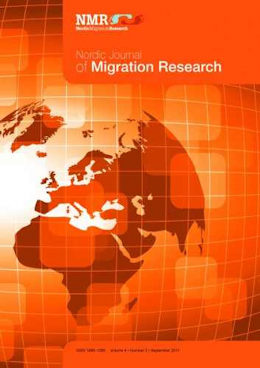 More and more journals go open access. A few days ago, the first issue of the Nordic Journal of Migration Research was launched.
It is a continuation of two well known journals, the Norwegian Journal of Migration Research (paper only) and the online Finnish Journal of Ethnicity and Migration. These journals chose to close down their independent activities in favour of this larger international venture that gives free access to all their articles.
Nordic Journal of Migration Research will publish three or four issues per year. It is peer-reviewed, interdisciplinary, and focuses on migration theory and analyses of migratory processes, integration policies and intercultural relations. The journal prioritizes Nordic issues, but in a global perspective, and therefore also welcomes comparative studies in Nordic and non-Nordic countries.
Here is an overview over the first issue:
On the Birth and Profile of the Nordic Journal of Migration Research (Ulf Hedetoft and Hakan G. Sicakkan)
The Ethics of Immigration Policy (Nils Holtug)
Migrants in the Scandinavian Welfare State. The emergence of a social policy problem (Grete Brochmann and Anniken Hagelund)
The Multilingual City. The cases of Helsinki and Barcelona (Peter A. Kraus)
Stationarity and Non-Stationarity in Immigrant Problem Discourse. The politics of migrant youth (Yngve Lithman)
Book reviews (including a review of Paradoxes of Cultural Recognition: Perspectives from Northern Europe edited by Sharam Alghasi, Thomas Hylland Eriksen and Halleh Ghorashi
See also an overview over anthropology open access journals