Journal of Business Anthropology: Open Access and "Without Jargon"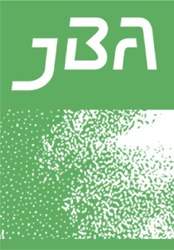 "Please write for us, but write in plain English!" The new
Journal of Business Anthropology
(JBA) does not only provide open access to all articles. It demonstrates that open access should mean more: What's the point with free access to scholarship when jargon is excluding most people from profiting from its contents?
"When you write [for us], please remember to write in plain English", the editors Brian Moeran (Copenhagen Business School) and Christina Garsten (Stockholm University) ask in their editorial of the first issue:
One thing that can be said about anthropology in general is that, as a discipline, it has been blessed in the past by good writing, and by anthropologists who have been good writers. This is by no means the case nowadays, when the monograph is being ousted by the journal article, and freedom of expression by all kinds of restrictions.

In spite of all appearances to the contrary in most academic journals, it is possible to express complex ideas in simple language. Theoretical musings can be intelligible, divested of jargon.

And articles in the JBA, unlike articles in most other journals, really ought to say something that is novel, exciting, stimulating and provocative. They ought to strive to reach across to a variety of audiences. Otherwise, there isn't much point in publishing them in the first place – unless, of course, we are going to play the citation index game, which we're not. So there!
The journal is not meant to be interesting for researchers only. According to their selfdescription the journal staff hopes the articles may "guide business practitioners in their day-to-day working lives". A better understanding of organizational structures and interpersonal relations, they argue, "can help in the management of personnel, workplace design, and formulation of business strategies".
Business is understood broadly, as they explain in the editorial: Business is done both on a Norwegian oil rig or, a Peruvian craft market, a tea plantation in the Himalayan foothills, a Bulgarian rose field or on a camel train in the Saudi Arabian desert. In all those places, people engage "in practices that form many of the building blocks of anthropological theory: material culture and technology; gifts, commodities and money; labour and other forms of social exchange; (fictive) kinship, patronage, quasi-groups, and networks; rituals, symbolism and power; the development and maintenance of taste; and so on."
The Journal of Business Anthropology adopts "a critical stance towards the commercial exploitation of academic research through the publication of overpriced journals that take advantage of under-budgeted university and educational libraries":
By adopting a multiple format approach, it also takes a stand against current administrative evaluations of 'academic quality'. It does not believe in the value of, although it may be obliged to take part in, citation indices. It also makes its contents entirely free. Copyright for all material published on the journal's Open Access website remains with its authors, who may use it elsewhere as they wish.
Multi-format means there will be both traditional articles (published in traditional issues at specific intervals - two issues in 2012) as well as case studies and field reports that will be published separately as they become available. They will also be supported by blogs to enable the journal's readers to engage in ongoing dialogues about issues arising from these writings. They also intend to run a news and information section.
One of their aims is also to counter what they describe as an "unfortunate development in the discipline of anthropology" - US-centrism.
"During the past two to three decades", the editors write, "it seems to us that American anthropology has turned in on itself; its proponents have talked mostly to themselves and often ignored the work of those who live and work elsewhere":
It is our abiding impression that the anthropological study of business is an American development, and that the businesses studied are themselves either American or located in the United States.

But other anthropologists in other parts of the world have also been conducting research on different aspects of business relations: for example, Norwegian herring fleets (Barth 1966), labour migration in Uganda (Elkan 1960), family firms in the Lebanon (Khalaf and Schwayri 1966), and transnational mining and the 'corporate gift' (Rajak 2011).
Their aim in launching the JBA is "to bring together fragmented anthropologies". In the future, they intend to include an essay on one national or regional anthropology in each of the early issues of the JBA. "It is not simply in its methodology, but in its general approach and attitude, that anthropology needs to be holistic".
Articles in the first issue:
Melissa Cefkin: Close Encounters: Anthropologists in the Corporate Arena
Marietta L. Baba: Anthropology and Business: Influence and Interests
Allen W. Batteau, Carolyn E. Psenka: Horizons of Business Anthropology in a World of Flexible Accumulation
Barbara Czarniawska: Organization Theory Meets Anthropology: A Story of an Encounter
Annamma Joy, Eric Ping Hung Li: Studying Consumption Behaviour through Multiple Lenses: An Overview of Consumer Culture Theory
Among the case studies we find A Funky-Formal Fashion Collection: Struggling for a Creative Concept in HUGO BOSS (pdf) by Kasper Tang Vangkilde.
The field reports include The Making of Lonely Planet guide (pdf) by Ana Alačovska.
The book review section also contains an extensive bibliography.
So far, there has been little innovation in the field of open access journal publishing. Most of them are based on traditional paper thinking. One of the few exceptions is Anthropology Reviews: Dissent and Cultural Politics (ARDAC).
SEE ALSO:
Overview over open access anthropology journals
George Marcus: Do we (still) need journals?
Used anthropology to predict the financial crisis
How to get more young readers? Associated Press turns to anthropologists
Timo Veikkola at Nokia - The Anthropologist as Future Specialist
"Academic publishers make Murdoch look like a socialist": A call for action
Anthropology and the challenges of sharing knowledge online: Interview with Owen Wiltshire
Interview: Self-publish your thesis!
The need for more spectacle in academic presentations: What anthropologists can learn from wrestlers
This entry was posted by
admin
and filed under
corporate & business anthropology
,
Open Access Anthropology and Knowledge Sharing
,
anthropology (general)
,
journal articles / papers
.